The club holds regular meetings on the first Wednesday of every month at 7:00 PM. Starting August 2023, the meetings will be held at the Kent County High School located at 25301 Lambs Meadow Road Worton, Maryland 21678.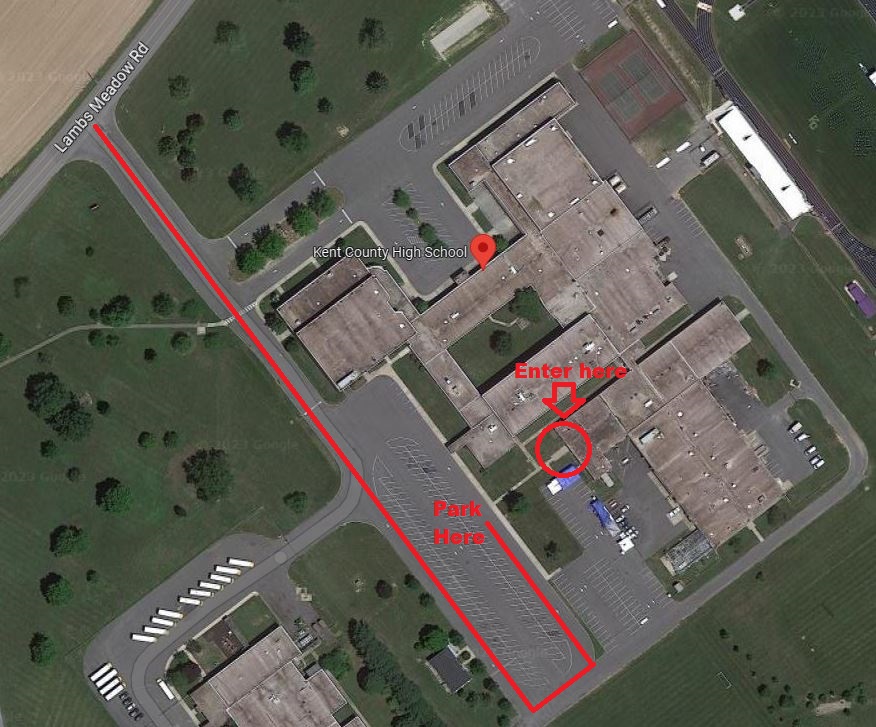 Every Tuesday at 7:00 PM there is a club net held on our 147.375 Mhz (+) PL 156.7 repeater.
Club membership is open to anyone interested in furthering Amateur Radio in our Kent County area. The club dues are $25.00/year for members or non-licensed associate members. Family membership is $35.00/year and students are $10.00/year. Click here to download an application. If you have trouble opening the file, go back to Adobe for their free reader software. The application when completed can be returned to any club Officer.
Testing for all class of license is available. Contact us for more information.